Breaking a 700-Year-Old Tradition: The American Islamic Gospel Drummer
Inside Flipboard / July 25, 2014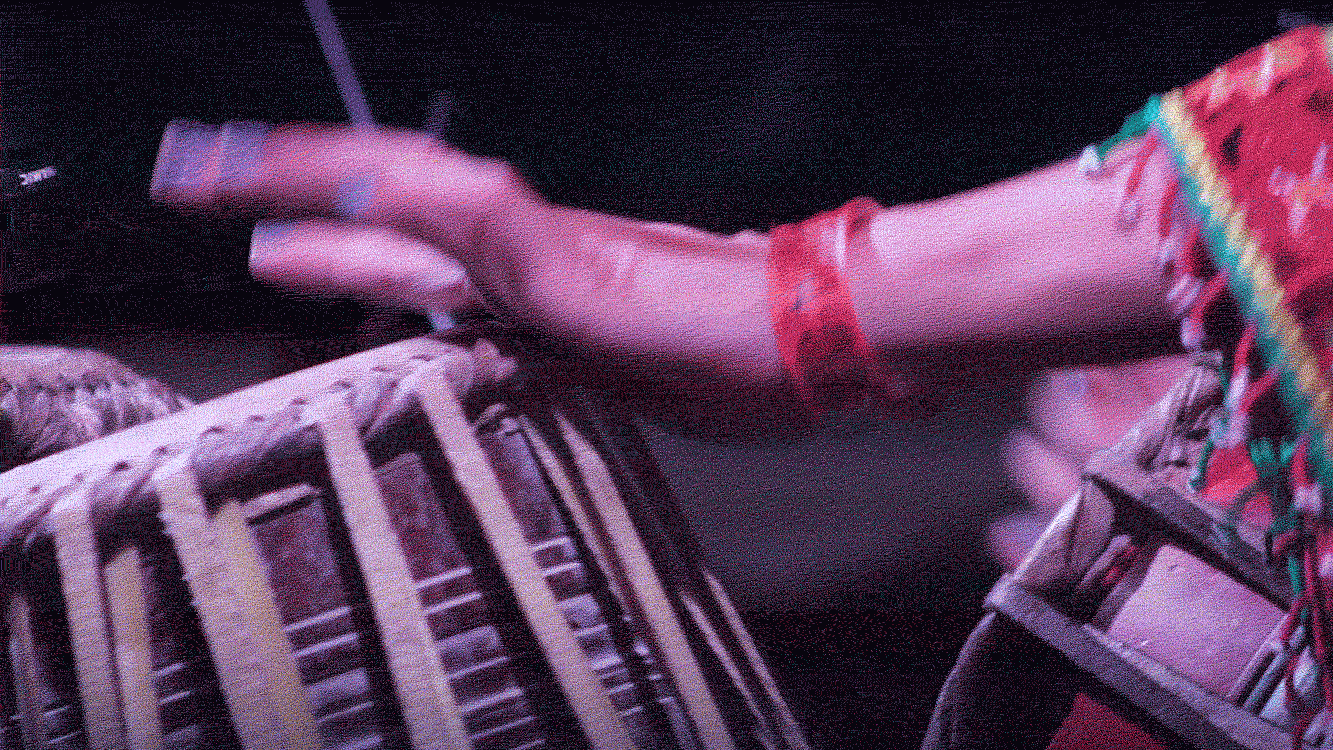 When the Islamic holy month of Ramadan wraps up at the end of July, a small group of the world's 1.6 billion Muslims will celebrate with the the sounds of Qawwali, an ancient, trance-like form of devotional music.
The 700-year-old gospel is a lesser-known offshoot of the world's second-largest religion, and comes from Sufism, the mystical sect of Islam. Indeed, music itself is frowned upon by fundamentalist Muslims so the very fact of Qawwali is at odds with Islamic culture. And yet, for centuries, Qawwali has been heavily played in the rural pockets of India and Pakistan, where it continues to thrive. During the past few decades, this music has made its way to the West—and it's recruiting the most unlikely people to continue the tradition.
They're folks like Jessica Ripper, a blond-haired, blue-eyed American from Oregon, who is rapidly establishing herself as a first-class tabla player with Fanna-Fi-Allah, a western Qawwali group based in Nevada City, Calif. "People would say I was out of my mind for doing this—which I could agree with," she said.
Tap on the Flipboard Story below to read, watch and hear about Ripper—the world's first female American Qawwal—and the obstacles she faced while in Pakistan, as well as the performance that would make history.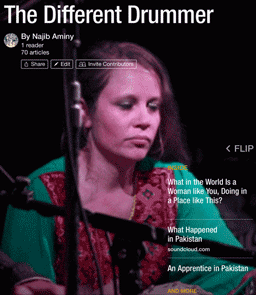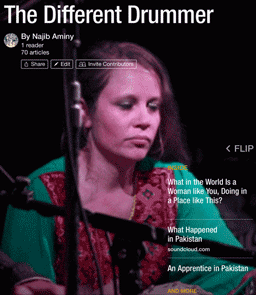 ~NajibA is curating "Neat Stuff"
/flipboard
@flipboard
+flipboard
Editor's Note: Connect your device to a WiFi network for an optimized experience. Begin by tapping into each article and reading the excerpt where presented. At the conclusion of each article, flip to the SoundCloud file and tap play. Wait for the audio to begin, and then flip through the section until you reach the next article excerpt. Tap to Read, then tap to listen and flip. Then repeat.

This format only works in-app, on phones and tablets, and is not available on the Web.


The photos were shot by the author in Nevada City, Calif. Additional and archival materials were provided courtesy of Ripper, Fanna-Fi-Allah and additional content was used from YouTube users fakharbloch, parrdessi and SayyanSQ.