Focus on the Shot: Flipboard's New Photography Magazine
Inside Flipboard / September 12, 2014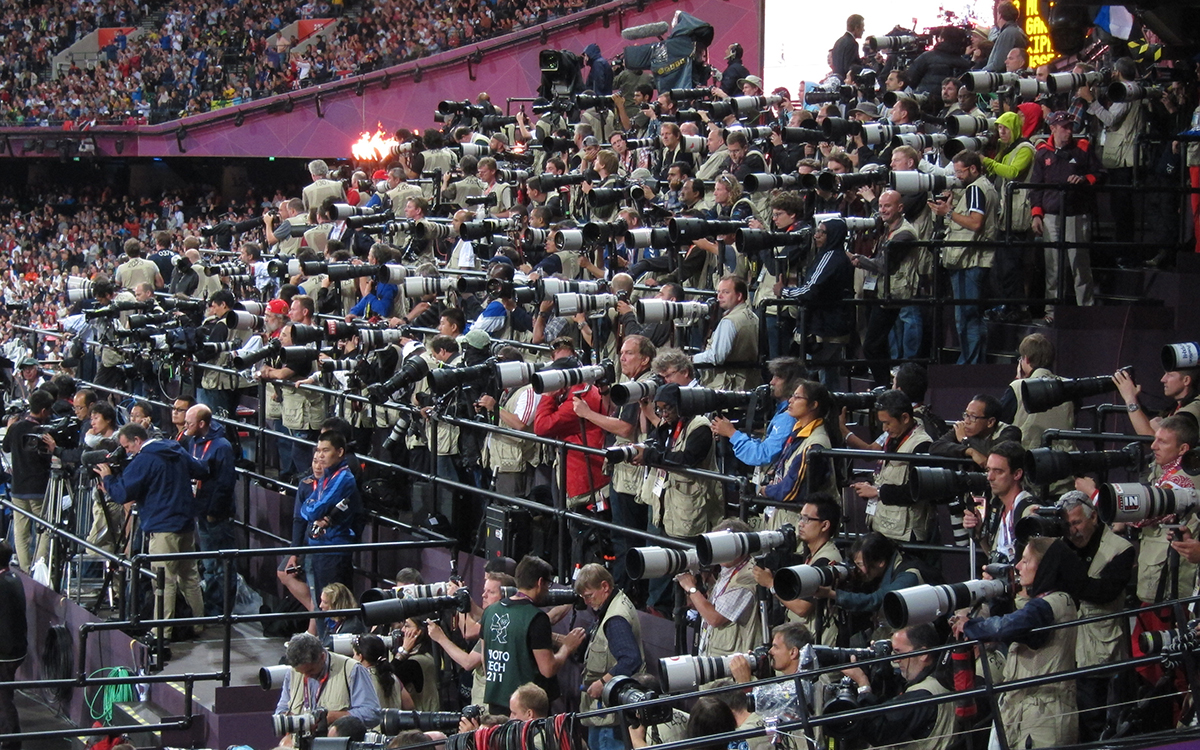 It took three decades for Joseph Nicéphore Niépce to take the world's first photograph: a black-and-white grainy image of his country-home courtyard, in 1826.
The photography world has rapidly developed since that maiden image, "View from the Window at Le Gras," was shown, and now includes everything from Papal selfies to images from space. But in some ways, professional photography is as complex as ever. Deciding what type of gear, technique or software to use can daunt even the most avid camera enthusiast.
That's why Flipboard's photo editors, Steve Fine and Gary Hershorn, are teaming up to provide the ultimate take on all things photography: The Shot, a Flipboard magazine updated weekly. The magazine opens with Spotlight, which profiles professional photographers and their work. Additionally, each issue will feature the best photography from the Web and Instagram, along with behind-the-scenes reports from the photo wire services. Fine and Hershorn, storied photo editors from Sports Illustrated and Reuters, respectively, will also highlight the best galleries and images from publishers such as National Geographic and the Guardian and from among our users' photo magazines. Finally, they'll share articles about the best gear, tips and tricks they find.
Tap the cover the below to get started and hit the follow icon to never miss an update.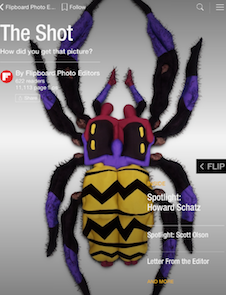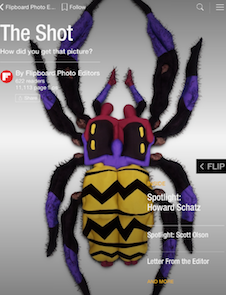 ~NajibA is curating "Neat Stuff"
/flipboard
@flipboard
+flipboard