On the Red Couch with Chef Daniel Boulud
Inside Flipboard / November 28, 2013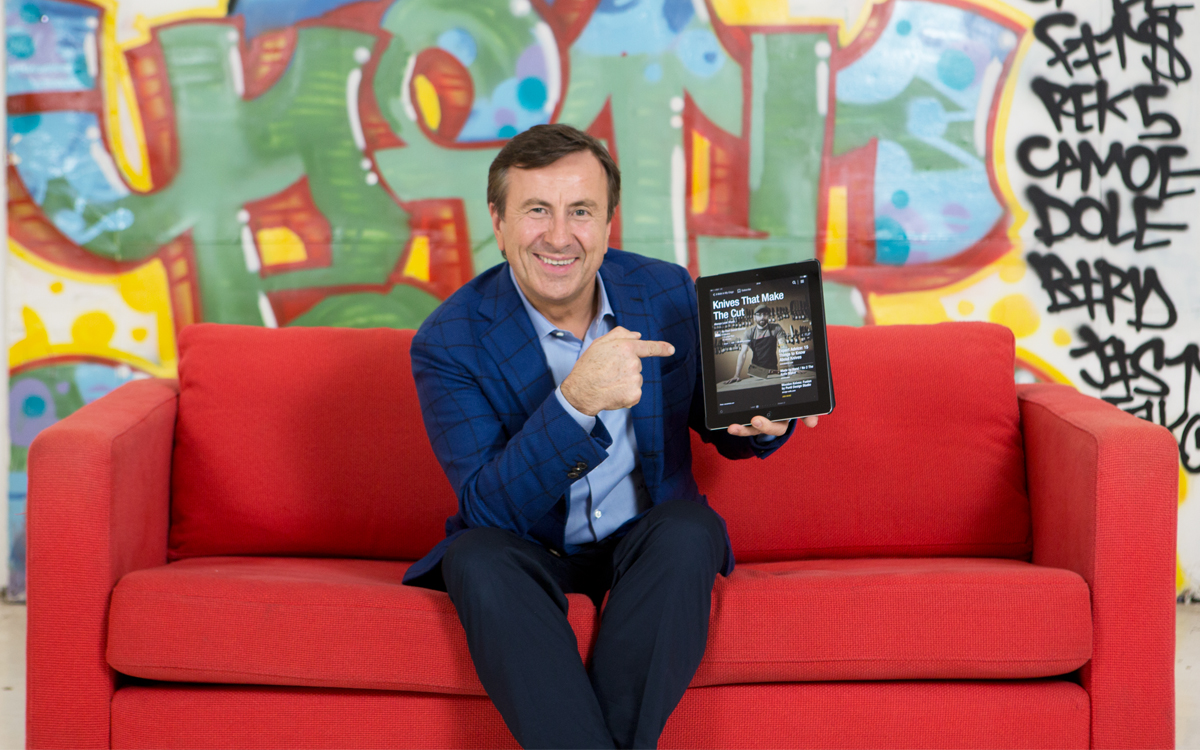 For the Michelin-starred Chef Daniel Boulud, it all starts at the farmer's market: fresh, local ingredients are the No. 1 secret to amazing food, he says. From there, an entrepreneurial cook can infuse his or her personality into those ingredients, and maybe even build up a restaurant empire, write cookbooks and appear on TV. Imagine all that sprouting from stalls of chard, tomatoes and strawberries…Boulud can.
In this red couch interview, Boulud tells us about growing up on a farm and being an apprentice, at 14, at one of the best restaurants in his hometown of Lyon, France. (It was that or be a hairdresser or a jockey—the other two choices his mother gave him when she sent him out to find a job and help support the family.) That hands-on experience—he says he pretty much got involved in "everyone else's mess"—gave him the foundation for a career as a world-renown chef/restaurateur with outposts in New York City, Palm Beach, Miami, Montreal, Toronto, London, Beijing, and Singapore. Just this year he cooked up a new book and is celebrating the 20th anniversary of his eponymous NYC joint, Daniel.
Boulud is also a curator on Flipboard, with magazines like "Knives That Make the Cut," "A Walk in My Clogs" and "Letters to a Young Chef."
Santé!
~MiaQ
/flipboard
@flipboard
+flipboard