Rise and Shine! Get Your Daily Briefing
Inside Flipboard / June 2, 2014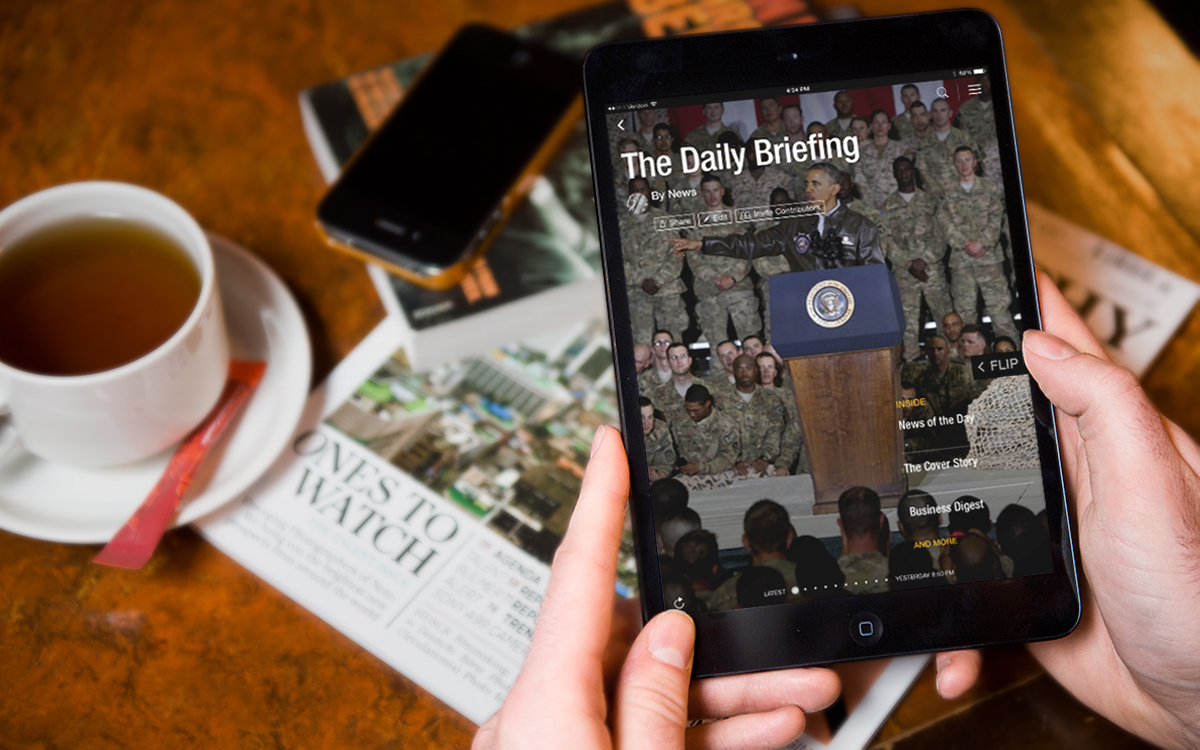 We've seen from "Flipboard in the Wild" that Flipboard often goes hand-in-hand with something caffeinated and delicious. Now you can add a new element to your a.m. ritual: the Daily Briefing, a quick spin through the news you need to know to head into your day feeling informed, even at the watercooler.
The Daily Briefing is ready Monday through Friday, by 7 a.m. ET, and updated throughout the day with the most interesting stories from the best news sources in the world. It's short, and intentionally so: just top stories in news, business, technology, sports and popular culture. There's also a rotating section that adds a bit more depth to each day's offering. On Monday it's "Big Ideas," the latest in science, health and innovation; on Tuesday we've got top culture picks in books, music, art and more; on Wednesday it's all things politics; Thursday is your style update; and Friday previews what's coming up over the weekend.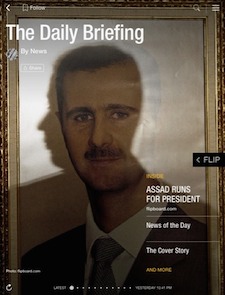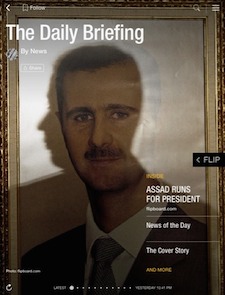 Subscribe to get your daily fix, and let us know what you think by writing to featured@flipboard.com.
~GabyS is reading "2014 Election: Primary season"
/flipboard
@flipboard
+flipboard