The Next Generation of Flipboard, Now on Android
Inside Flipboard / May 9, 2013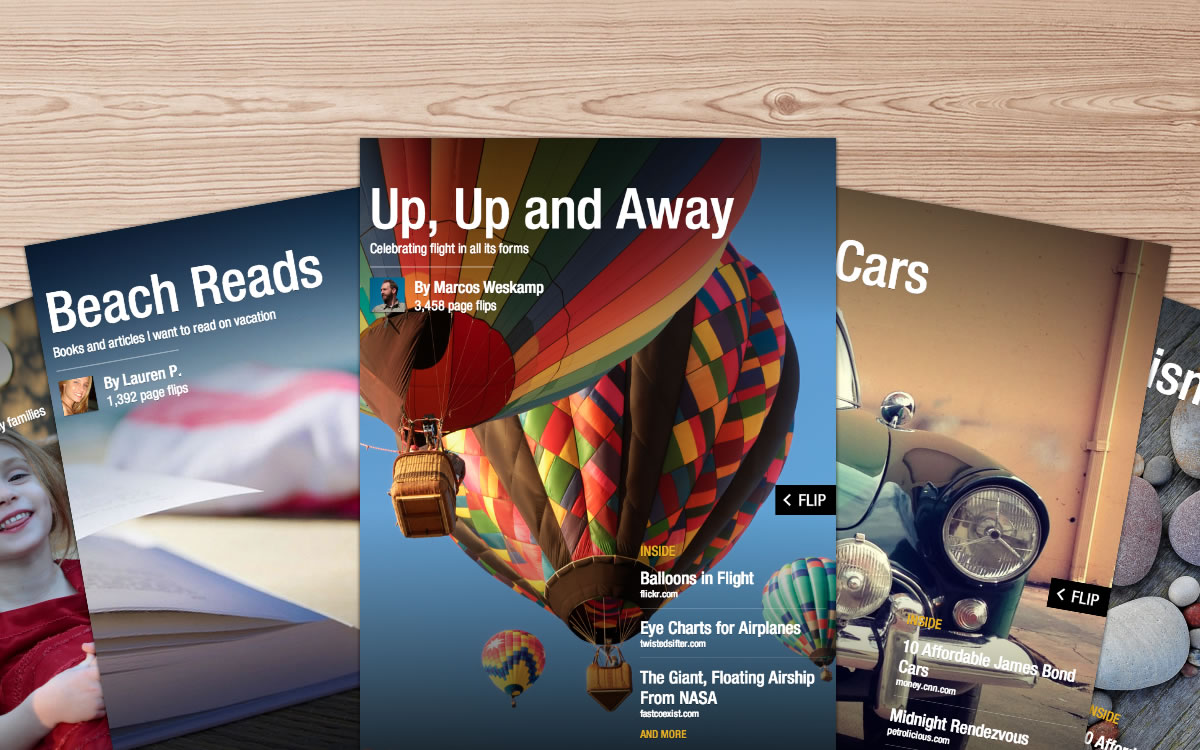 After nearly a year of enjoying Flipboard as readers, now people with an Android phone or tablet can be editors, too. Starting today, our Android community can collect and save the things they love into topical magazines on Flipboard. These can be private for personal consumption, or they can be public and shared on Flipboard and beyond.
Built around passions, interests and hobbies, these magazines can be about anything from vacation ideas to reading lists to issues you care about. Just tap the + button next to articles, pick a name for your magazine, add a description and start flipping. You can create as many magazines as you want—My Picks, The SF Giants, Wedding Inspiration, Things to Read Later—and draw from virtually any source on Flipboard, including what's being shared on social networks such as Google+, YouTube, Facebook, Twitter, Instagram and SoundCloud.
This edition of Flipboard takes advantage of Android's unique features, allowing you to:
flip photos saved on your phone or tablet into your magazine
add items you find on the web via your mobile browser into your magazine
share magazine links to other apps, such as Skype and Facebook Messenger
curate from the Flipboard widget into a magazine
Check out this short video for a full tour:
In addition, today we're launching Flipboard Editor, a Web site that makes it easy to make and manage magazines on a desktop computer. Visit editor.flipboard.com and log in with your Flipboard user name and password, or read more about Editor here.
There's no shortage of inspiration when it comes to magazines on Flipboard. To see great magazines by our community, check out By Our Readers, which is updated with a new theme every day. You can also search for what interests you on Flipboard, or tap on the red ribbon to explore some of our favorites throughout the Content Guide.
And, finally, don't forget to read our Community Guidelines for best practices around using Flipboard 2.0. These basic do's and don't's will ensure you have the best possible experience here.
We can't wait to see what you create!
Update your Flipboard today.
Best,
~The Flipboard Team
/flipboard
@flipboard
+flipboard