The Week in Review: Big Names Say Farewell
Inside Flipboard / August 15, 2014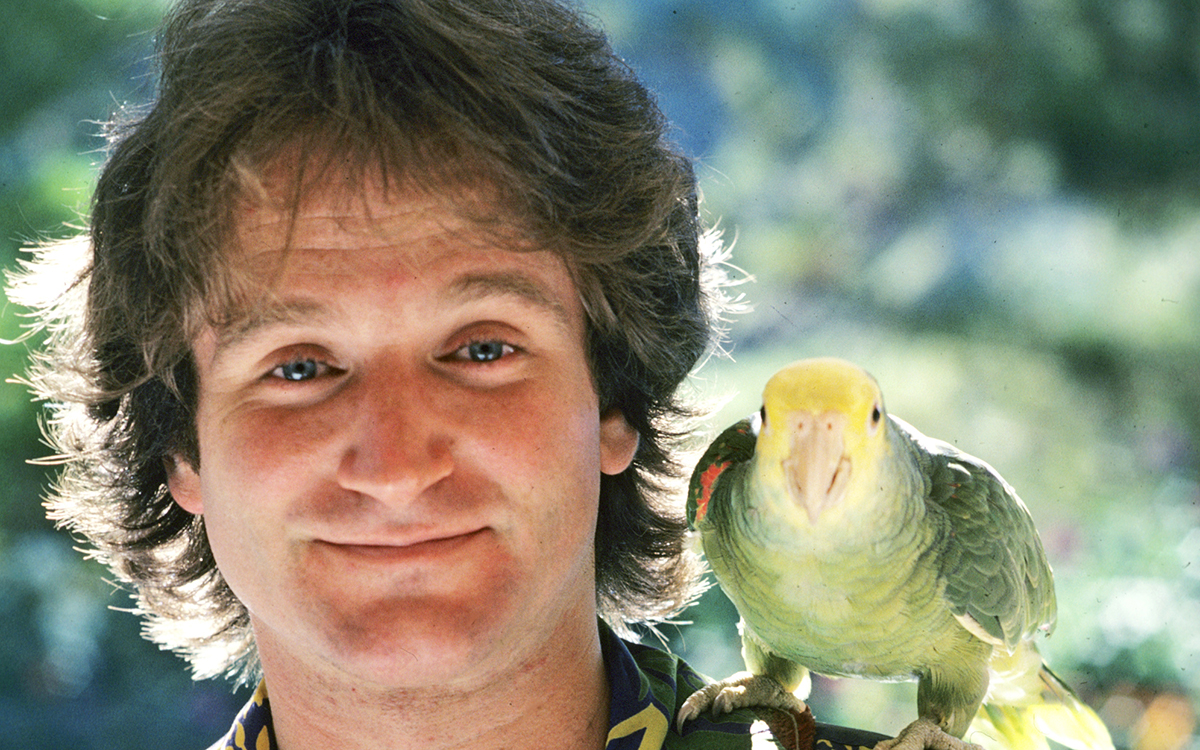 A comedic force and a movie star were among those we lost this week.
For almost four decades, Robin Williams challenged his audiences and brought them joy. In Dead Poets Society, he invited us into Mr. Keating's classroom and taught us to appreciate literature; in Hook, he made us root for Peter Banning to finally fly as Peter Pan. He captured our hearts as Genie in Aladdin, was the epitome of a loving father in Mrs. Doubtfire and provided needed encouragement as Sean Maguire in Good Will Hunting.
He was 63 when he passed away Monday.
"Please, don't worry so much. Because in the end, none of us have very long on this earth. Life is fleeting. And if you're ever distressed, cast your eyes to the summer sky when the stars are strung across the velvety night," Williams said as Jack Powell in the 1996 film Jack. "And when a shooting star streaks through the blackness, turning night into day, make a wish, and think of me. Make your life spectacular."
Lauren Bacall graced the film screen 72 times during her career. With her husky voice, sultry eyes and captivating presence she showed us true love and proved women could have it all, before having it all was a ubiquitous goal. We remember this Academy Award/Golden Globe/Tony Award/National Book Award winner as much for her movies, like The Mirror Has Two Faces and To Have and Have Not, as we do for her style, grace and mind.
She died Tuesday at 89.
"No, I don't like legend. I mean, I don't like the category. And to begin with, to me, a legend is something that is not on the Earth, that is dead," she told CNN's Larry King in 2005.
Magazine makers on Flipboard honor the memory of Williams, Bacall and many others through their words and performances.
Robin Williams Gone Too Soon by Cupcake: Social media tributes from some of Williams' biggest fans.
Robin Williams by More Content Ideas: Clips of his standup routines, interviews, TV performances, movie performances and speeches.
Robin Williams: 1951-2014 by thenewsdesk: Williams was an actor, a comedian, a father, a husband and a friend. Read about every aspect of his life.
Lauren Bacall, 1924-2014 by Linda Bernstein: Remember Bacall's most famous lines, roles and outfits.
Notable Deaths of 2014 by The New York Times: The New York Times pays tribute to those who have passed in 2014, from every walk of life.
Celebrate :: Life by abhishek: As we remember those we've lost, we are also reminded to enjoy life. Flip through inspiring quotes, learn about the benefits of exercise and meditation, and get advice for a happy life.
~GabyS is curating "Opinions at Their Finest"
/flipboard
@flipboard
+flipboard