Tune In: Feeds for Film and TV Buffs
Inside Flipboard / June 24, 2011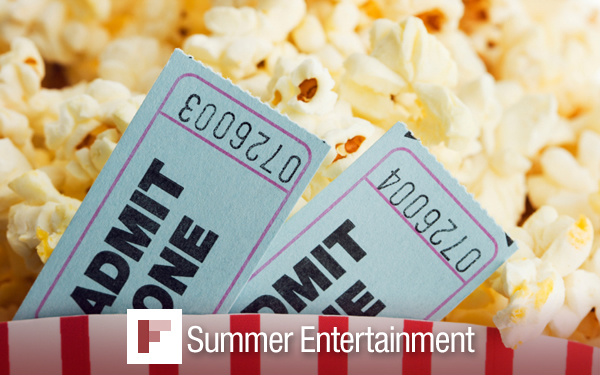 It's the season for blockbuster, beat-the-heat movies and a fresh slate of TV shows. Let these sections be your guide to what's happening in film and television this summer.
VH1 Blog Network – Tap to Add Section
The VH1 Blog Network pulls together feeds from The Fab Life, Best Week Ever, and VH1 itself into one irresistible package of entertainment news, celebrity gossip, and striking photos. Part of our Flipboard Pages program, this section is as good looking as the people featured in it.
Summer TV – Tap to Add Section
Our new TV section combines Twitter feeds from the summer's hottest shows and networks, along with general TV info from sources like TV Guide and TVLine.com's Michael Ausiello. Expect this section to reflect the fall TV lineup come September.
Deadline Hollywood – Tap to Add Section
Deadline Hollywood is the 24/7 online edition of showbiz journalist Nikki Finke's LA Weekly column. Finke has been called the best connected reporter in the industry, and Elle magazine anointed her one of the 25 most influential women in Hollywood. Essential reading for breaking, insider scoop.
iamROGUE – Tap to Add Section
iamROGUE is powered by Relativity Media, the studio behind such films as The Social Network, Bridesmaids, and The Fighter. With its inside line to the entertainment industry, the site offers exclusive news, interviews, and trailers for all the big releases.
Film School Rejects – Tap to Add Section
As its name implies, Film School Rejects brings some swagger to movie news. Now five years old, the site is one of the fastest-growing movie blogs out there, with a readership spanning 70 countries. Beyond entertainment headlines, FSR explores the industry from all angles through columns like Culture Warrior, Vintage Trailer of the Day, and Movies We Love.
Remember, you can always add your own sources to Flipboard. Just tap "Add a Section" and search for what's most important to you.
That's a wrap,
~MiaQ
featured@flipboard.com
facebook.com/flipboard
@flipboard_mia