Spotlight: Live.Art.Love Co-Founder/Producer Tiffy Diamond
MagMaker / December 30, 2014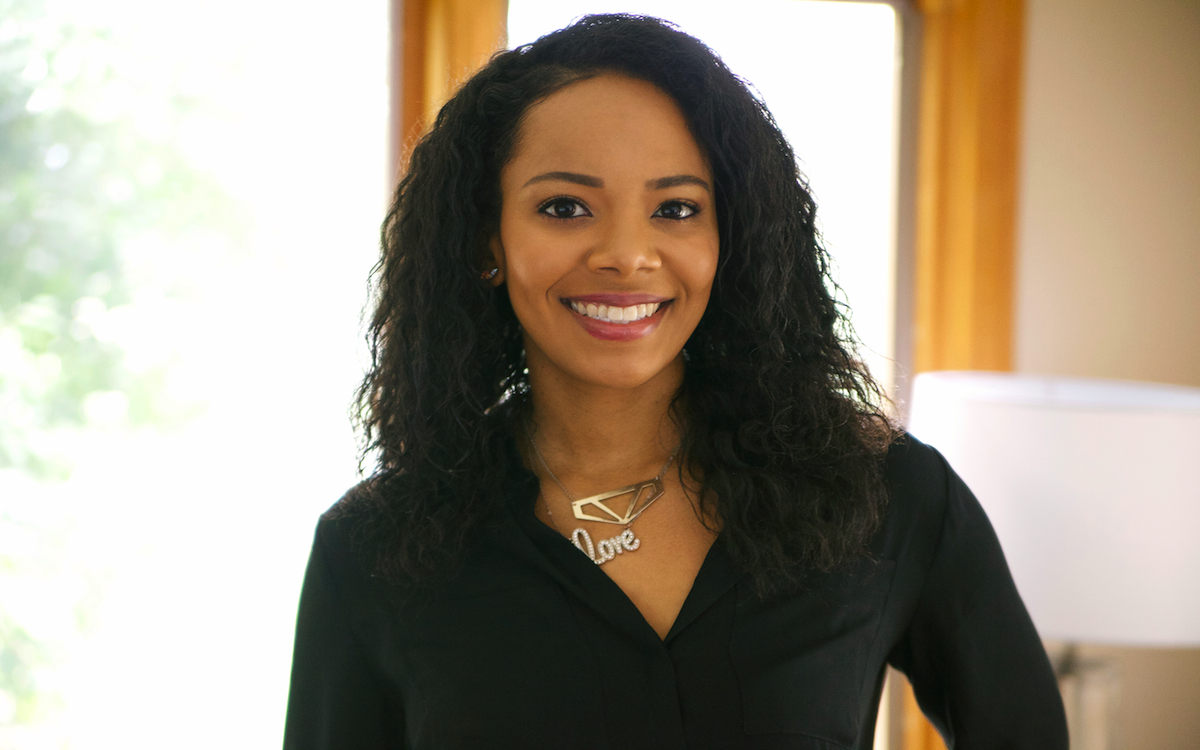 My name is Tiffy Diamond and I'm an advertising producer at LiveArtLove and a fashion blogger at CuteLA.com in Los Angeles.
My love of film and fashion is the result of always being a bit of a creative monster. Since I can remember, I've always wanted to be a producer—I love everything about film, from writing to development. I fell into advertising because I view each commercial as a miniature short film.
As for fashion, I started out modeling and got to the point where I wanted to help indie fashion companies and entrepreneurs. I created CuteLA as a way to introduce readers to brands they might not know about while encouraging them turn their dreams into a career.
I use Flipboard as a source to read about all of my favorite topics in one place. My interests range from business to entertainment to fashion. Flipboard is perfect for tailoring all my needs. I curate magazines that highlight my work while also flipping from blogs, writers and companies. Plus it's a lot of fun: I have four magazines and recently created a Flipboard called "Coffee x Donuts" — it's a simple premise that gives me immense joy in the flipping process.
The first article I flipped was "Wow. The Man Who Hugs Wild Lions Brought A Go-Pro This Time." It included a video about Kevin Richardson, known as the lion whisperer. He attached Go-Pros to the backs of lions and hyenas, and it's pretty amazing to watch.
The best article I read all week was "Secrets Of The Most Productive People" by Fast Company. I love learning from successful people. I find it fascinating to see their productivity rituals. This article interviewed people in a range of industries to show what an average day looks like to them. You instantly grasp an understanding of why everyone on this list made it to where they are.
My favorite topic on Flipboard is business and entertainment. As an entrepreneur, I enjoy reading about small businesses and startups. Even if it's not in my industry, learning about individuals going from nothing to the Forbes List interests me. Entertainment-wise, I love to keep track of upcoming films. I enjoy the development side of entertainment vs the celebrity gossip side. You'll often find me reading the Hollywood Reporter, Indiewire and filmmaking sections on Flipboard.
A magazine I've found on Flipboard that's made my life better is "What I'd Wear (If I Were A Girl)" by Fatboy2004. It's up-to-date on great female fashion. I was drawn to it by the title and subscribed because the photos are great inspiration. Another magazine I love is "Digital + Social Media + Marketing" by Brian Fanzo. It's a great resource if you want to become an expert at marketing yourself through social media.
My media diet consists of online engagement through social media – Twitter and Instagram. I spend about 3 – 4 hours a day online during the week – that includes reading industry related articles, watching shorts films/commercials, and researching for projects. On the weekend I'm not online as much and take a break from the online world of social media. I have a kindle and it's jam packed with books about business, enlightenment and fiction. I don't have a lot of time to watch Television but when I do I opt for Netflix or Amazon Prime. I'm among the growing trend of millennials moving from cable. I enjoy watching indie films, Twilight Zone and old movies. Mainly to study them from a filmmaking standpoint and get inspiration for work.
A productivity tip I recommend starting each day with is a simple to do list. I like to include all the goals I'd like to accomplish that day. It often helps to keep my mind focused and not drift into the entire week. In addition, for a lot of small projects (Social Media, Emails, Research) I'll give myself time limits of 30 minutes to an hour to complete as much as I can before moving on. I'm a firm believer that if you break up large projects into smaller steps you'll feel less stressed. You have to remember that every great accomplishment is a culmination of small tasks done with consistency. You can accomplish greatness, you just need to stop waiting for perfection and jump in.
My biggest influence is life. Everyday I'm inspired, and sincerely love what I do. I encourage others to follow their dreams because that means endless possibilities. Finding a passion can ignite a fire. Flipboard can help that exploration through sharing stories and articles that inspire you to take the first steps.